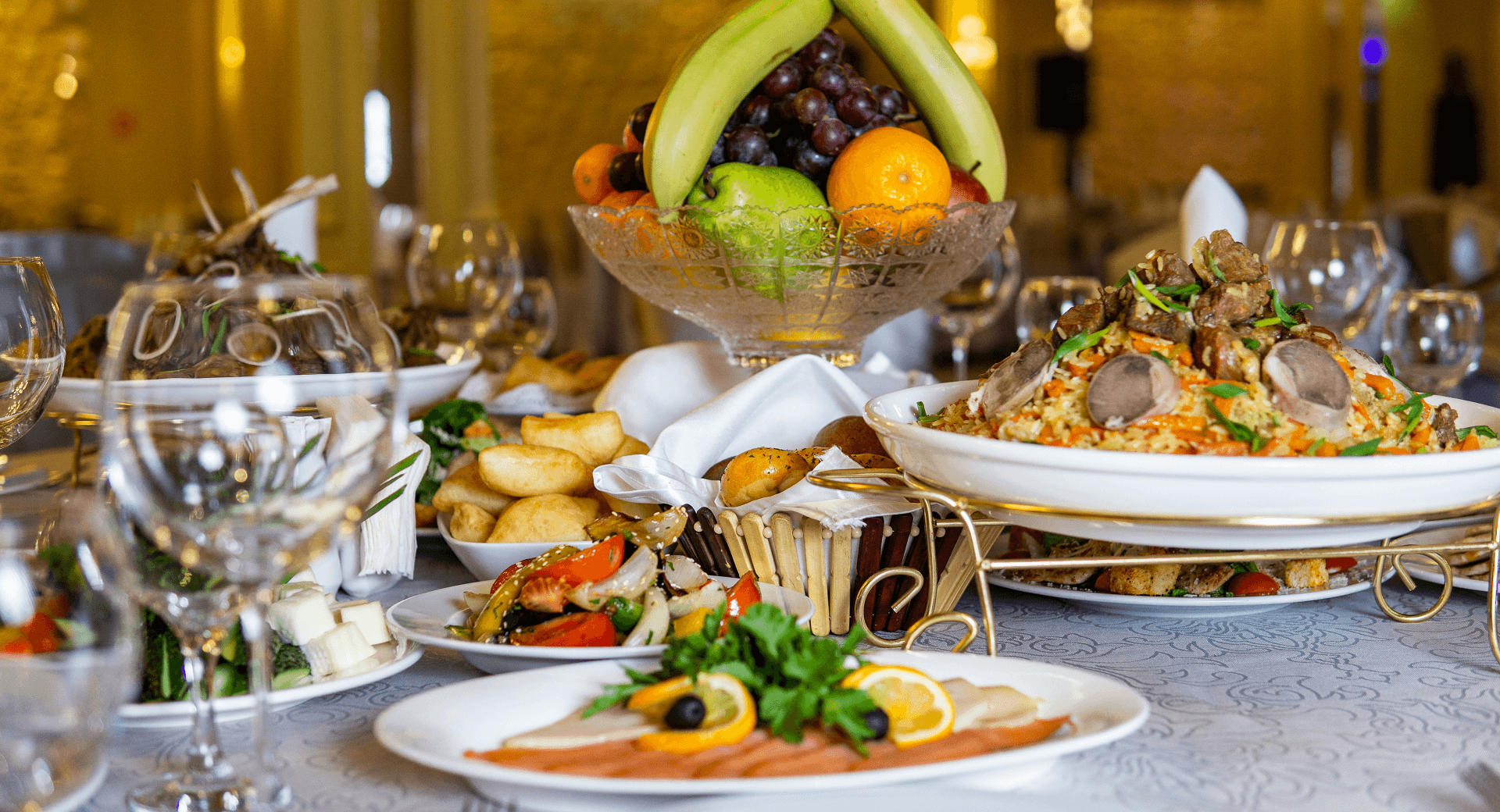 Restaurants
The calm, warm atmosphere of the hall leads to a leisurely, sincere conversation at a beautifully laid, tasty table.
The restaurant «ISSYK»
The restaurant «ISSYK» You can always have a great evening to sit with friends in the cozy atmosphere of the East hall.
Kitchen: Eastern, European, national
Opening hours:
from 07:00 to 23:00 (weekdays)
Average check
12 500 – 30 000
tenge
Book your accommodation at competitive rates
Your Birthday is Our discount!